News | 02 December 2020
Lessons from 5 years Paris Climate Agreement - 5 years climate litigation against RWE
Watch the video of the online event on 5 years "Huaraz Case"
In 2015, history was written in several respects. Three important milestones for global development and climate protection were set through the publication of the papal environmental encyclical "Laudato Si", the UN General Assembly's adoption of the "2030 Agenda for Sustainable Development" with its core element, the 17 goals for sustainable development (SDGs), and through the "Paris Climate Agreement" reached at the UN Climate Conference COP 21.
The beginnings of legal history in terms of climate protection were written in 2015, too: Thanks to the courageous filing of a civil lawsuit against RWE by Saúl Luciano Lliuya on November 24. Saúl Luciano Lliuya is a Peruvian mountain guide and farmer from the Andean city of Huaraz, and RWE is Europe's largest CO2 emitter. Today, the "Huaraz Case" is in its fifth year and does not go unmentioned in any debate around climate change litigation. With its decision to allow the case to progress to the evidentiary phase, the Higher Regional Court of Hamm confirmed that a private company could potentially be held liable for the climate change related damages of its greenhouse gas emissions, which marks a significant development in law. Never before had a private person brought a company to a civil court for climate change, and the "Huaraz Case" remains the only climate compensatory claim worldwide to have made it to the hearing of evidence. Accordingly, it is ascribed great significance and accorded worldwide attention.
On November 24, together with the courageous plaintiff, his lawyer and his supporters*, we looked back on the past five years, took stock and ventured a look into the future.
Where do we stand in the legal proceedings? What progress has been made in climate science (especially attribution science) and how can it help this and other climate lawsuits to succeed? How do these and other climate lawsuits contribute to the further development of the law and why is this important? Why is the Huaraz Case already an important precedent for climate justice? To what extent is the Huaraz Case a systemic lever to change the business model of emissions-intensive companies? What has been achieved in the climate negotiations concerning international finance for Loss and Damage and how has the Huaraz Case contributed to this? What has changed in Huaraz during the past five years?
Watch the video of the online event: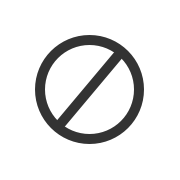 Participants in the discussion
Saúl Luciano Lliuya, mountain guide and plaintiff
Dr. Roda Verheyen LL.M., attorney of the plaintiff
Manuel Pulgar-Vidal, WWF International, former President of COP20 and lawyer
Prof. Dr. Christian Huggel, researcher at the University of Zurich on the effects of climate change
Lili Fuhr, Head of International Environmental Policy Division at Heinrich Böll Foundation and founding board member of the Climate Justice Fund
Patricia Iturregui, Environmental Law lecturer and practitioner based in Lima
Noah Walker-Crawford, PhD student on the effects of climate change in the Peruvian Andes
Christoph Bals, Political Director Germanwatch
Klaus Milke (facilitator), Chairman Stiftung Zukunftsfähigkeit and Honorary Chairman Germanwatch