Focus: International Cooperations
Weitblick
Schwerpunkt: Internationale Kooperationen
Weitblick
Focus: International Cooperations
Editorial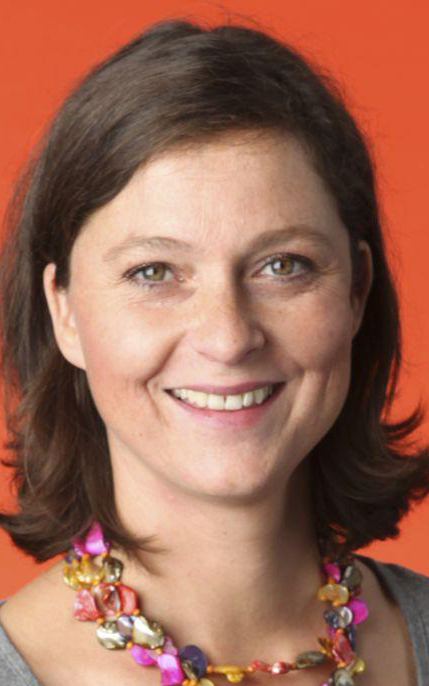 Dear reader,
we are living through some interesting, decisive and formative times. We are calling for change – a Great Transformation. On a small scale, civil society and various stakeholders are already mobilising, sometimes quietly, sometimes more vocally. Alliances and partnerships are forming, adopting highly diverse approaches and networking on a national or international scale. The American environmentalist, entrepreneur and author Paul Hawken calls it "the movement with no name". Pioneering subglobal alliances are forming. People around the world can make contact with the help of Web 2.0 and are taking action. At local level, community initiatives are forming in cities and living out the vision of civic engagement in their own neighbourhoods. Our perceptions and communications are changing, networking and becoming more transparent. Information and engagement are only a mouse-click away. All this is a very reassuring sign.
In this edition of Weitblick, you can find out how each one of us can take action, which alliances and partnerships are now needed, and which steps will bring us closer to a Great Transformation.
And if you would like to ensure that the voice of civil society is heard more widely, please support us – with a donation or a membership subscription. Thank you!  
Yours sincerely,
Anne-Kathrin Kirchhof
Deputy Chair of the Germanwatch Board
Legal information
Publisher: Germanwatch e.V.
Edited by: Dörte Bernhardt (V.i.S.d.P.), Daniela Baum, Gerold Kier.
Translation to English: Hillary Crowe, Alex Eden.
Status: October 2012.
Sponsored by the German Federal Ministry for the Environment, Nature Conservation and Nuclear Safety and the Federal Environment Agency as well as Stiftung Mercator.
Schwerpunkt: Internationale Kooperationen
Focus: International Cooperations
"One positive experience before and at the Rio+20 conference for the Biovision team was the constructive cooperation with other NGOs. That's why I welcome the initiative of Germanwatch to strengthen such collaboration. For our commitment to initiate a global change in agricultural policy towards sustainable ecological smallholder farming structures to ensure food security for all, we are dependent on reliable and committed partners. Together we are stronger!" (October 2012)
Winner of the World Food Prize, Founder and President of Biovision Foundation, Switzerland, and President of the Millennium Institute in Washington