Report 2017: The Global Energy Sector and Human Rights (executive summary)
Putting German Business and Policy to the Test
Since 2011, the UN Guiding Principles on Business and Human Rights have called on all states to implement them at the national level. The German Government adopted a National Action Plan on Business and Human Rights in December 2016 following a two-year consultation process.
The study explores the question of whether and to what extent German business and the German Government have implemented the demands of the UN Guiding Principles to date. To make the analysis more substantial, this report is all about energy – a sector that is inextricably linked to globalisation and is associated time and time again with human rights violations.
In this report, 30 energy companies operating in Germany were surveyed and analysed. At the same time, mayor policy areas relevant for the energy sector were investigated.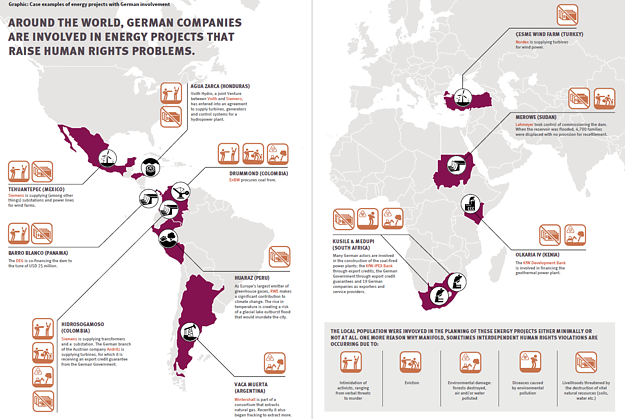 | | |
| --- | --- |
| Document type | |
| Author(s) | Cornelia Heydenreich and Armin Paasch - with contributions by Theresa Nagy, Julia Otten und Johanna Sydow |
Contact
Real name
Team Leader - Corporate Accountability