News | 08 October 2020
Together for a #WorldWeWant
Islanders in Langeoog, Germany, are already affected by rising sea levels. For Lüke, his family's home and livelihood as well as the future of his generation are at stake. He and his family are participating in a european litigation case - the People's Climate Case - demanding the EU to increase climate targets and to protect fundamental rights. Together with other young people from Germany, Lüke is complainant in national climate case against the the inadequate Federal Climate Protection Act.
Increasing climate impacts are already a reality in Langeoog but also in vulnerable countries and communities around the world. Against this background, Climate Action Network (CAN) has launched the #WorldWeWant-campaign. Through a series of short films, people from different regions of the world tell how climate change is affecting their lives and communities. They call on their governments to implement more ambitious climate protection measures and to provide reliable, financial support to help them adapt to climate change and cope with losses and damage.
Ahead of the 5th anniversary of the Paris Agreement on 12 December, CAN and its partner organisations will publish new short films every week.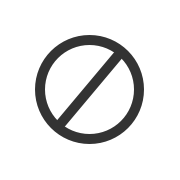 Contact
Real name
Climate Litigation Communication Officer